Hi there, Reclaim Cloud newbie over here!
I selected cPanel from the Marketplace, set my environment name, and clicked install: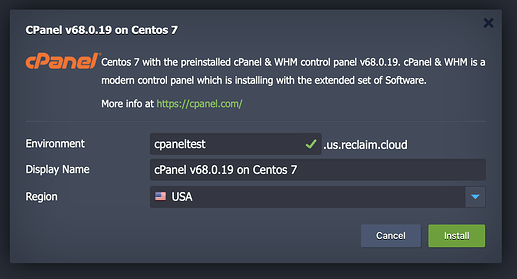 As expected, I got a series of emails as everything getting set up:
my cpaneltest environment is successfully created and ready to work with
new Docker container jelasticdocker/cpanel was successfully added to cpaneltest environment
my new cPanel v68.0.19 on Centos 7 environment has been successfully deployed
The main issue reason for this post is I did receive the following email saying that post-install actions for the container have failed: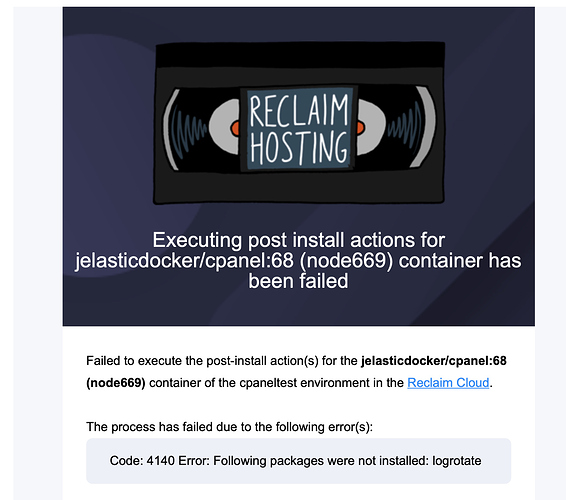 Has anyone received a similar notification? Not sure if this is standard and there's an action that's required on my part, or if there are other factors at play?