To change the version of PHP you'll first navigate to cPanel. From there you'll scroll down to the 'Software' section. Click the 'MultiPHP Manager'


You'll be brought to a new screen with a list of all your sites. Click the checkbox of the specific site you'd like to modify. Click the Drop-Down Menu to switch the PHP version you'd like.
You'll want to switch over to the ea-PHP version at whichever level you want up to PHP 7.4. When you've selected the version you'd want to use, click 'Apply.'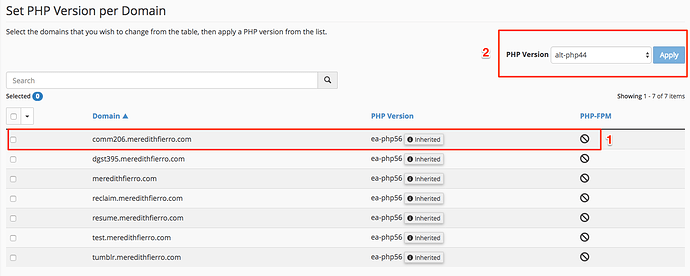 And that's it!