Hi there. My question is similar to paranoid_androd's from September but slightly different. I have a hand-coded html website with several images, docs, and a css stylesheet. After looking at some previous discussions in the community, I uploaded all the html files in the folder public_html but my site has not updated. I looked at the site publisher from the cPanel home but it asks me to select a theme. I want to keep my original theme and simply publish the website. What do I need to do to publish my site?
Here is a screenshot of my public folder.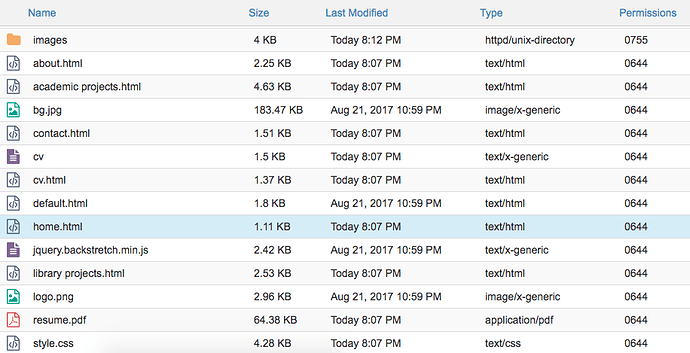 Thank you for your help!