Hello all!
I have three questions:
why is my Reclaim Hosting install not showing the Sofware option to "Setup Nodejs App"… and can I force it to (ie via upgrade etc)?
what is the best way to install Node.js v16 Gallium LTS to a folder in my reclaim server space, given I don't have the above option?
how do I find out what version of linux my reclaim server is running, in order to troubleshoot installing Nodejs via the command line?
---
What is happening
I am following this tutorial:
And am up to the section where I am supposed to install nodejs.
The tutorial shows this picture of the cpanel software including nodejs app option.
But cpanel in my account shows this: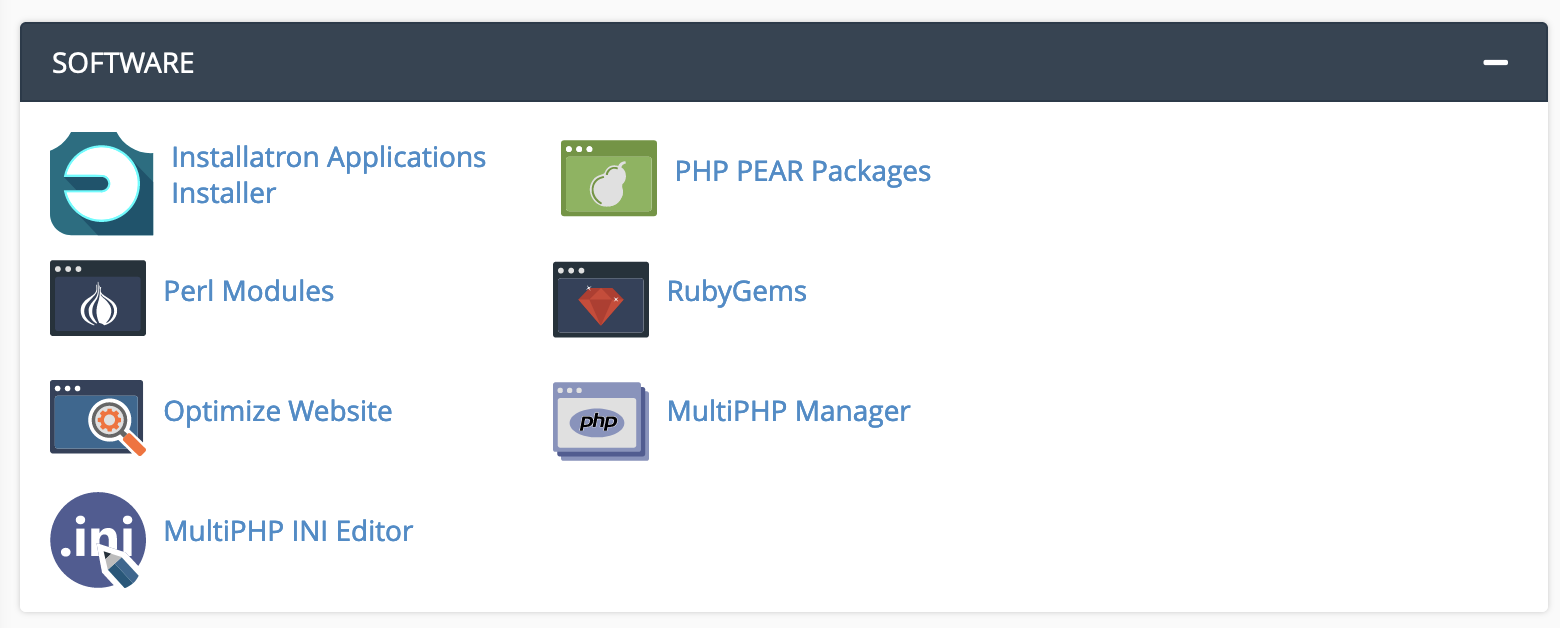 What I tried
So I tried adding Nodejs via the command line as instructed in the node docs.
But got an error that I can't sudo.
So then I tried to install sudo, and got an error message that I can't apt.
Next I tried looking up instructions for installing apt, but they all included using sudo.
Help!
I'd love to know any instructions for getting beyond this part, and continuing on with the excellent tutorial.
Crossing my fingers someone can help.